Gender Diversity
Clients need advisors who can relate to their unique circumstances and who they can identify with. We serve a diverse range of individuals, and have a diverse staff to match.
Chief Investment Officer
Concierge level investment management requires human oversight. We have a designated Chief Investment Officer (CIO), whose primary objective is the continual review of current investments as well as the search for new solutions to meet our clients' needs.
National Presence
We have clients in 25 states and counting.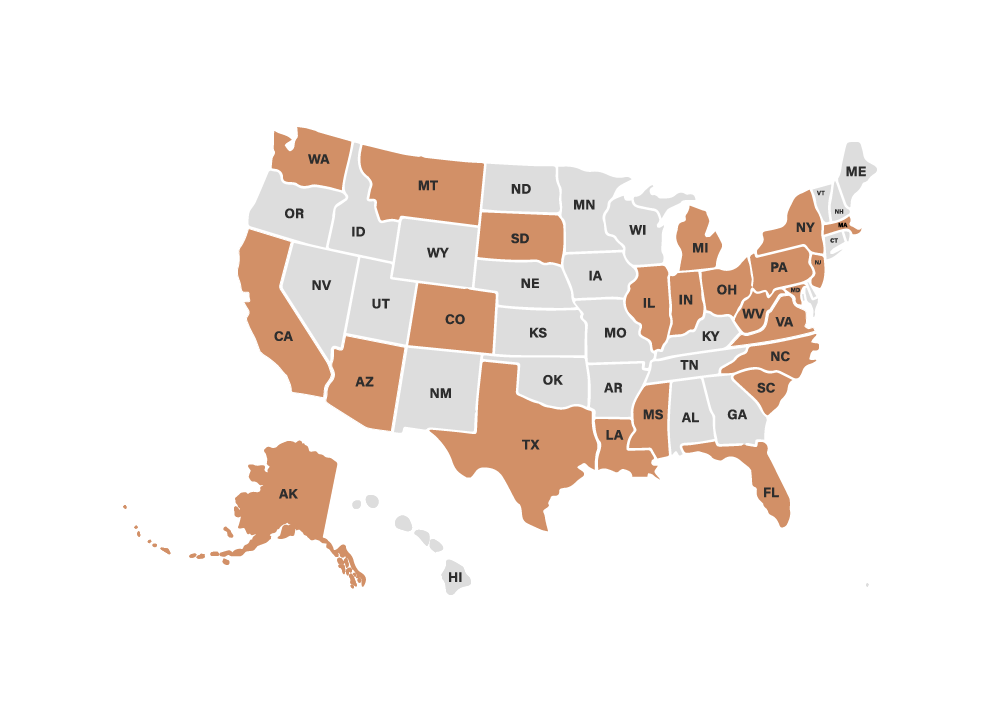 Professional Designations
For more than 30 years, the Certified Financial Planner™ certification has been the standard of excellence for financial planners. CFP® professionals have met extensive training and experience requirements, and commit to CFP Board's ethical standards that require them to put their clients' interests first. That's why partnering with a CFP® professional gives clients confidence today and a more secure tomorrow.
Wernick Spear Wealth Managers