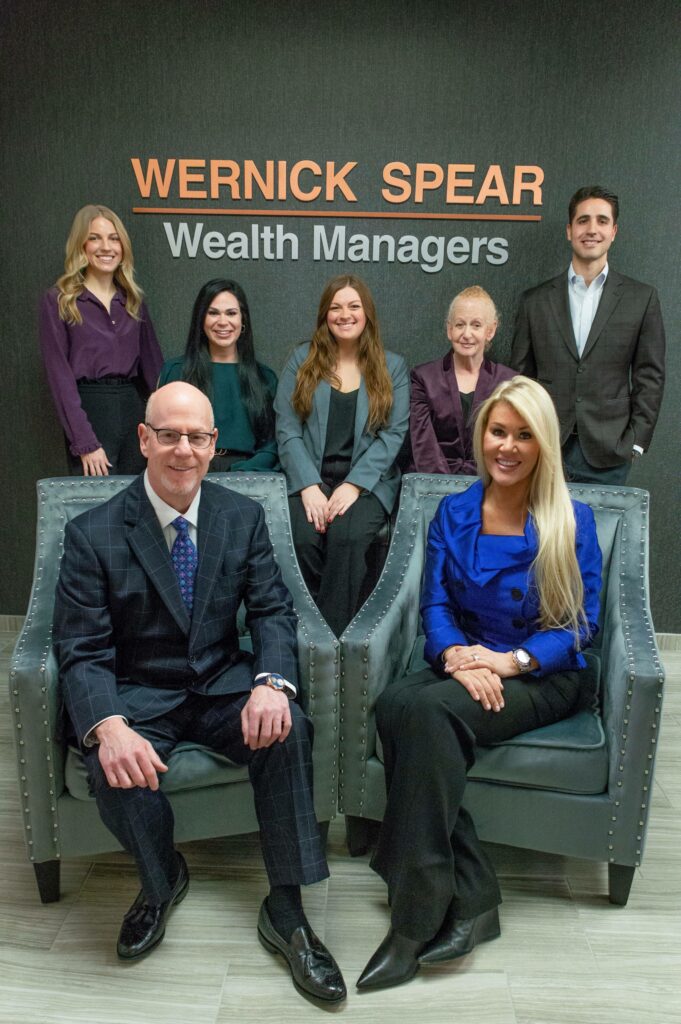 Wernick Spear Wealth Managers is an independent financial planning and wealth management firm in Northeast Ohio. With over 80 years of combined experience, we are able to offer personalized investment strategies to help clients achieve financial freedom.
Utilizing a comprehensive team approach, Wernick Spear Wealth Managers specializes in investment management, retirement planning, estate planning, tax efficiency, college funding, and insurance needs. We are dedicated to developing long-term relationships with our clients and maintain the highest level of integrity and professionalism.
Our focus on tailoring to individual needs allows us to service a wide variety of clients, including high-net-worth individuals, generations of families, business owners, corporate executives, as well as retirement plan management for companies of all sizes.
Our service model is driven by clearly defining clients' goals, implementing customized strategies, and continuously monitoring investment portfolios. This proactive approach to holistic financial planning provides our clients with their path to financial success.
Alex Pinto
Client Services Liaison
Autumn Gustafson
Financial Planning Assistant
Stacie Wernick
Associate
Wernick Spear Wealth Managers